Get Resurrected Vol. 5 – Winter 2017 Sampler is Out Now!!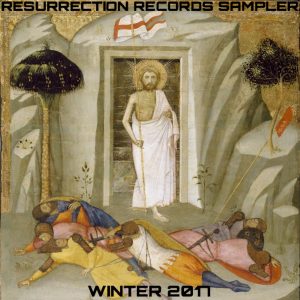 19 tracks from our new releases for 2017 + some oldies (but goodies) of our best friends we've made along the way. It's all FREE to download & stream, check it out HERE. (Donations also accepted and they all go straight towards funding future Resurrection releases!)
FEATURING:
Boy Wonders
The Reputations
Pale Lips
Crocodile Tears
The Rich Hands
Uncle Phil music
King Flamingo
Madd Blake & The Stalins
Robot
MDK
Bleeder
DUEL
Itchy Kitty
The Smokes
GHÄLI
Hakan
Slurred Words
Seance Crasher
The Love Dimension
ENJOY.
-xoxo RR